We have the only in-house manufacturing lab in Wisconsin and Northern Illinois!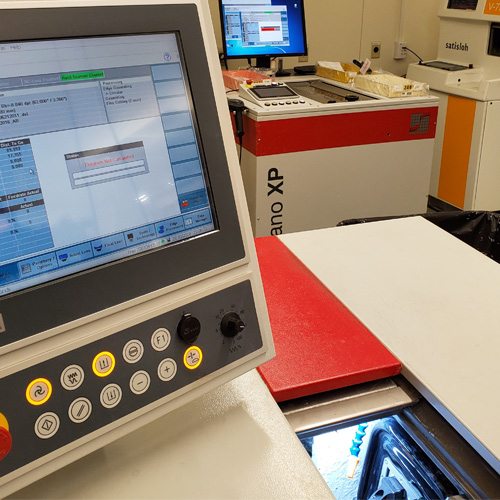 What does this mean for our customers?
It means FAST turnaround times and spot-on prescription lenses every time!
Tucked in discreetly behind our retail show room is the heart of what sets Fluegge Optical apart from every eyewear shop in the region: our own high tech lens manufacturing lab. Behind those doors, our experienced team of technicians produce the finest prescription lenses for every pair of eyeglasses, scopes, loupes, and goggles we sell.
The team knows how important perfect lenses are to you. They are the window to your world, and you look through them literally every minute of the day. That's why we will never tell you "we can't do it," or "that's too hard to do."
Because we manufacture our own lenses, we control our production schedule and make your prescription a priority. If you are on your way to a competition, race, or work and need optical help fast, we will do our absolute best to get you back to 100% quickly, correctly, and fairly.
We can repair most eyewear failures, and do it while you wait.
If we can't, we can always find a way to retrofit your old lenses into a new frame in the most financially acceptable way for you.
Cracked frame? We silver solder frames just like jewelers and will re-touch the finish to the best of our ability.
We have also been asked to color match a frame to a specific outfit or event. We will do whatever it take to get you ready…including sending frames out to be powder coated to match the desired color! We can even replate silver, gold, or platinum frames if they need it. As you can see we're all about getting or giving just what you want.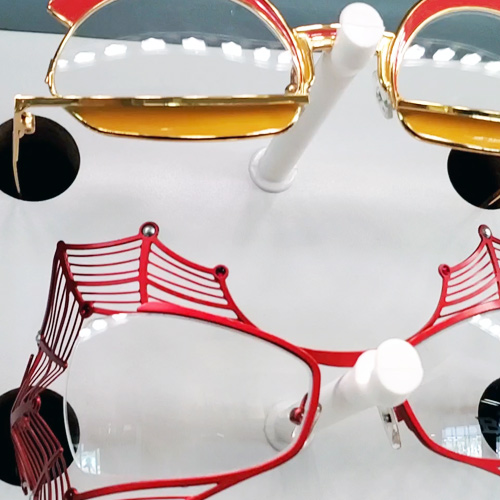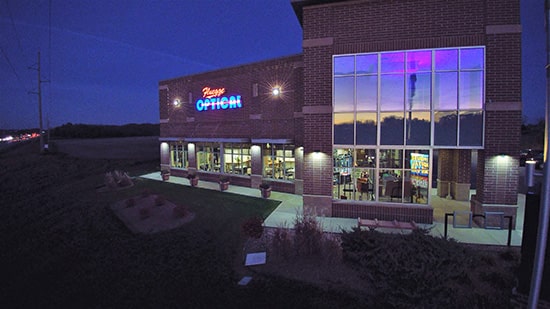 Utilize our overnight dropbox!
We try to have convenient hours that work for most schedules. But as you know, sometimes bad things happen to good people and your eyewear breaks, you scratch a lens, your prescription changes, and the list goes on and on.
If you can't make it in to see us during our business hours, we have an overnight drop box and pick up box on the south side of our building (located next to our delivery/service door).
We welcome you to just drop your eyewear off. Please include your name and phone number and we will call you when we open up the next business day.