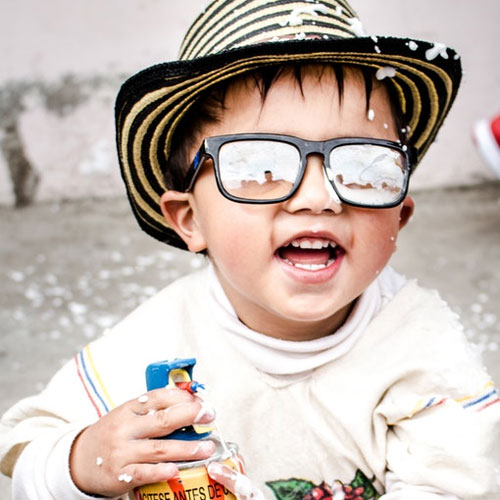 We follow Walt Disney's policy of, "we can't build nice people, so we have to hire them."
Our staff are well trained, sincere, and friendly and are encouraged to have fun at work.
This is a non-commission environment where employees are rewarded for doing the right thing for our customers and held accountable to uphold the Fluegge Optical ethical standards.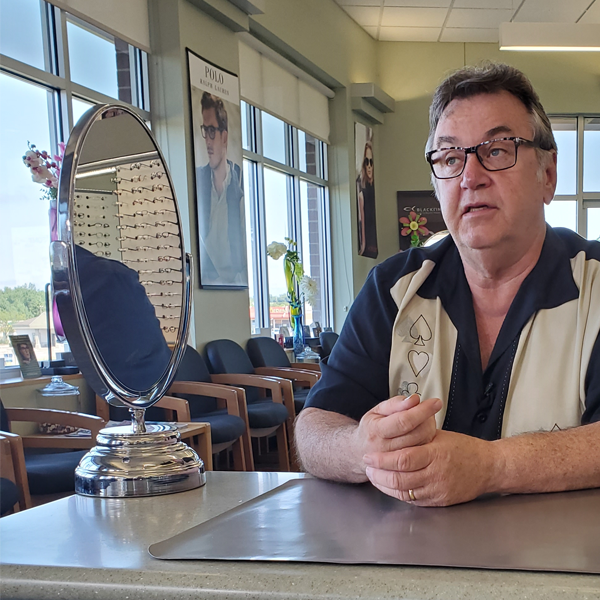 You need to experience us first hand to appreciate all that we consistently offer you, our customer. We pay attention to every detail, from our friendly, attentive greeter at the front door, to our upbeat nostalgic music. You'll enjoy our changing seasonal décor and take in the installation from our featured Artist of the Month. We keep a well-maintained, clean kids area to keep your youngsters interested while parents shop, and you have to check out our originally designed bathrooms! All the while, you are having your eyeglass needs met by a member of our experienced staff.
At times we may appear quite busy but we will guarantee to spend all the time you need to help you make the right decision for your eyeglass needs.
I tell people often that I have my name on the building and my phone number in the book and myself 100% accountable to everything that we do here Fluegge Optical.
Thank you for taking the time to learn more about Fluegge Optical. I hope we will have a chance for you realize that "seeing is believing."